Intro
Your Roof is Important
Your roof is one of the most important parts of your home, so it is important that you understand how to keep it up to par.
Calvert County Roofing is the best option for those seeking an affordable and reliable professional to find and solve your roofing problems. We have the proper equipment and tools to securely tackle all of your roofing problems. Be sure to look to us first before making any drastic decisions yourself. Our team of professionals can assure you that we'll get the job done the right way.
Here, we give you the most common problems and their solutions. These tips will help save you time, money, and headache in the long run.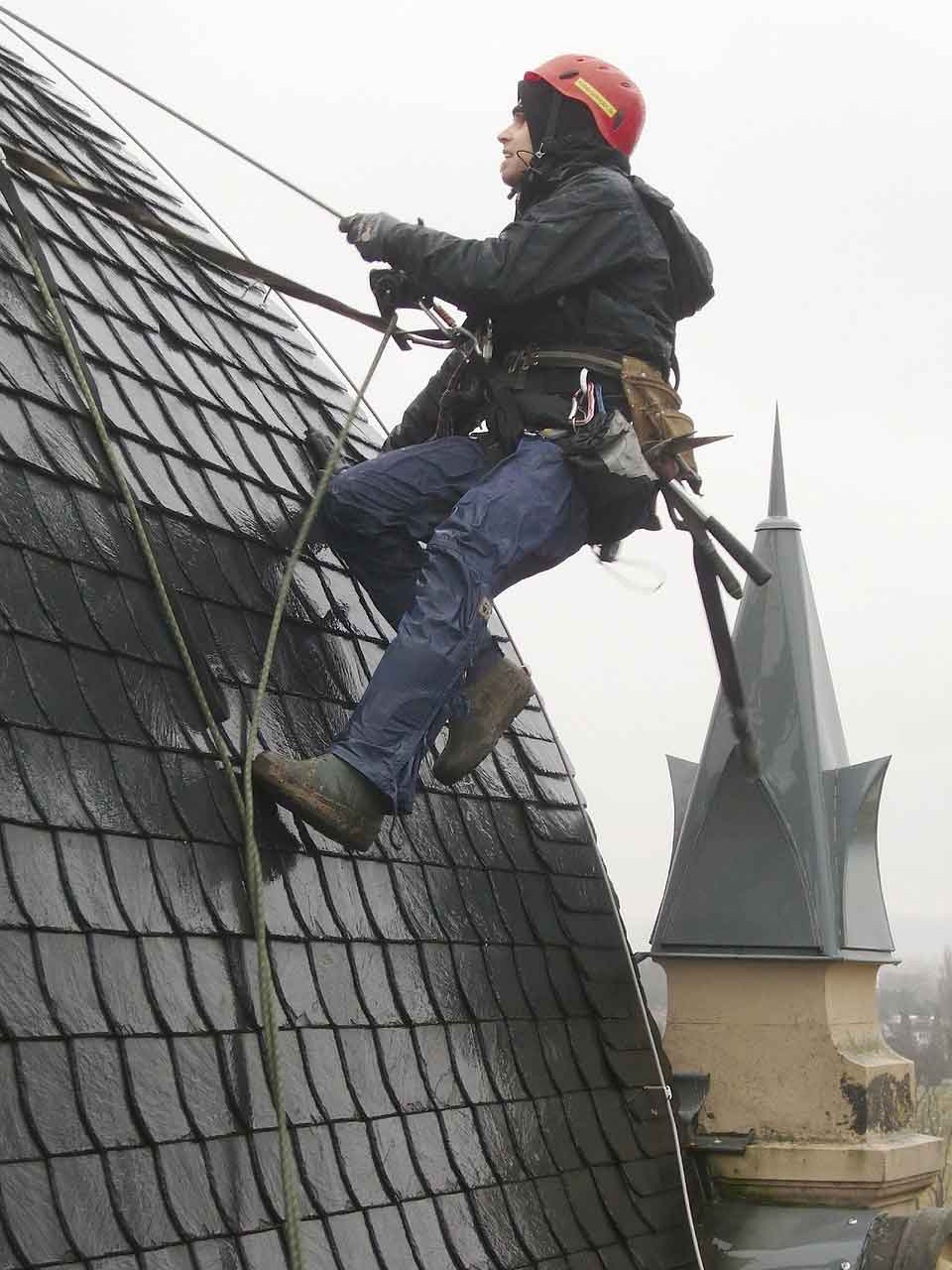 Details
5 Roof Repair Tips
1. A Leaking Roof. When your roof starts to leak you can start to wonder whether or not you need to take serious action or not. In most cases, you might not have to replace the entire roof. Even though this may come into question, this drastic decision usually isn't needed for leaking, depending on the situation. The best thing to do in this situation before contacting a professional is to determine how much water is leaking exactly. If it is only a minimal amount, you may need to only apply new roofing.
2. Shingle Replacement. Shingles that are not in their normal condition is most likely caused to a problem with the roof. It's best to replace them with new ones. You can use a type of glue or nails to install new ones with ease.
3. Keeping Gutters Clean. An unclean, clogged gutter can result in roof leaks. It can lead to gathering of water, which then leads to the leaking. When you clean your gutter, make sure it is before it rains, and never clean or attempt to clean it while it is raining. This is dangerous and quite messy as well.
4. General Roof Safety. Make sure that when you are repairing your roof, you are wearing proper shoes and equipment that will protect you and keep you safe. Remember to stay off of the roof while there is snow, ice, or rain on it. And be sure that you have a proper ladder equipped, not anything that serves as a stepping stool or climbing prop.
5. When in Doubt, Wait It Out. If you can, don't get on top of your roof if you think there is a problem. Wait until there is a professional that can come and help find the issue or the solution to the issue for you. This is a fool-proof way to keep you completely safe.
Areas Inside Southern Maryland We Service
• St. Marys County
• Calvert County
• Charles County
• Anne Arundel County
Areas Inside Calvert County We Service
• Dunkirk
• Huntingtown
• Prince Frederick
• St. Leonard
• Lusby
• Solomons Island
• Owings
• Port Republic
• Brooms Island
• Dares Beach Rd