Intro
Thinking of installing metal roofing?
It has become a common choice. They can be an attractive option for their durability, less maintenance, and energy efficiency. There are a variety of materials you can choose from, including galvanized steel, zinc, aluminum, tin or copper. They're also relatively easy to work and will last for decades. Something else you need to know is that they DO NOT attract lightning. Many people think they do because metal, as we all know, is a good conductor of electricity. Lightning will strike the highest objects that also have a path to ground. There's nothing to worry about since your metal roof is not grounded.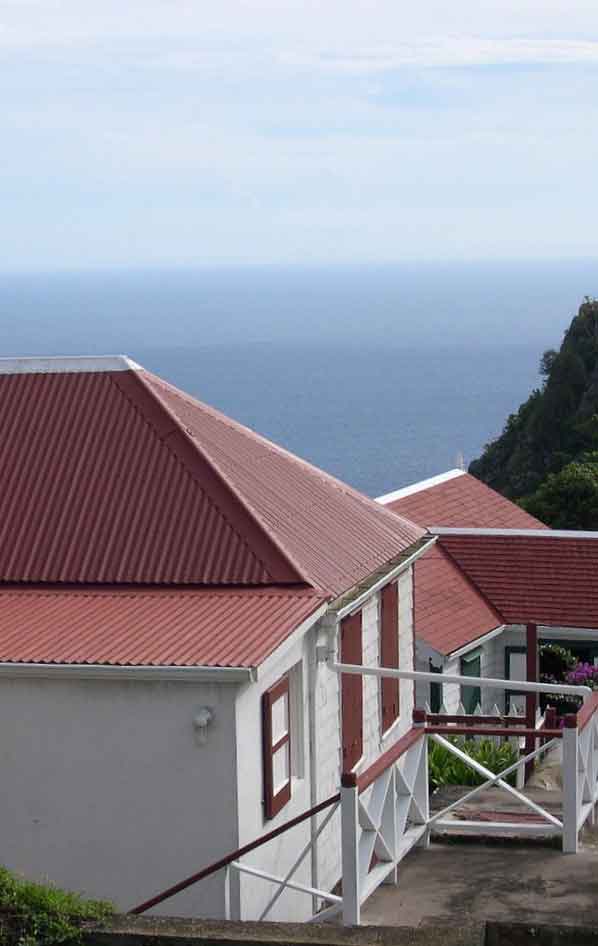 Details
Pros and Cons of Shingle Roofing
There are great reasons why you should choose metal roofing but also a few disadvantages you should consider at the moment of choosing what kind of material roofing do you want to use.
Let's review some of their advantages and disadvantages.
Benefits
Life expectancy is 50 to 70 years.

Insects like termites can't eat metal roof.

They're lightweight compared with traditional tiles.

The surface reflects radiant heat from the sun which reduces cooling costs (energy saver

 

), encourages snowmelt.

Resist wind damage better than other roofing materials.

Improves property value.

They're recyclable.
Drawbacks
They're indeed slippery when it's wet or it's covered by snow. Safety risk.

Noisy. It's a fact they can be loud during rainstorms or hailstorms.

More expensive than other roofing choices.

Denting. Metal can dent easily if large hailstones fall on it.

Leaking. If not installed correctly.

Expansion and contraction. It expands or contracts as it warms and cools.
Areas Inside Southern Maryland We Service
• St. Marys County • Calvert County
• Charles County • Anne Arundel County
Areas Inside Calvert County We Service
• Dunkirk • Huntingtown • Prince Frederick • St. Leonard • Lusby
• Solomons Island • Owings • Port Republic • Brooms Island • Dares Beach Rd